National time of mourning will be held to honor martyrs
National time of mourning will be held to honor martyrs
April 4th: Tomb-Sweeping Day.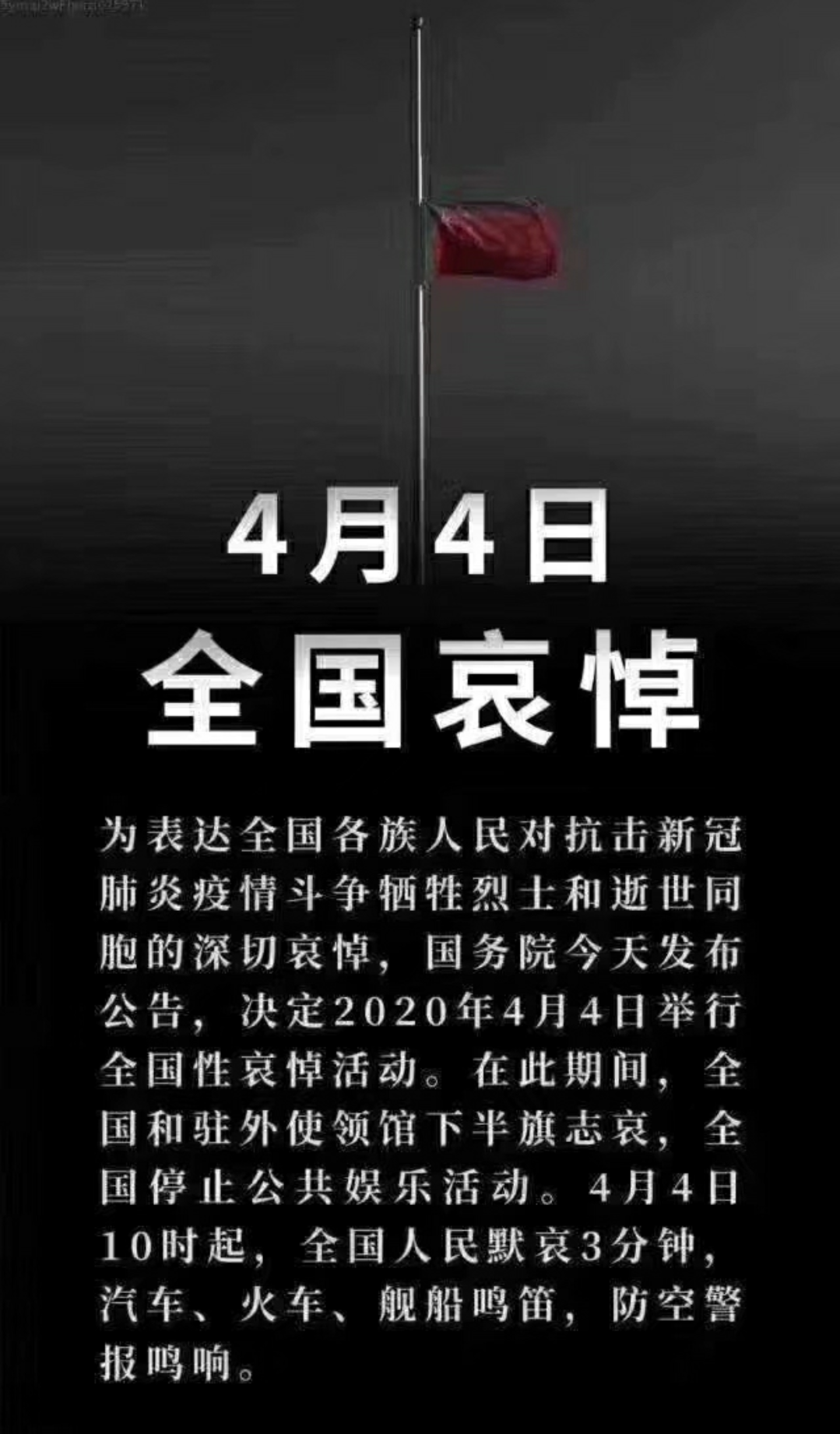 CAPTION:On April 4th, a National Day of Mourning
In order to express the deep condolences of people of all ethnic groups across the country for the martyrs and compatriots who died in the fight against COVID 19 epidemic, the State Council issued a notice today, and decided to hold a national mourning on April 4, 2020. During this period, the national and overseas embassies and consulates in the second half of the period of mourning, the national suspension of public entertainment activities, from 10:00 on April 4th, the national people's silence for three minutes, cars, trains, ships, air raid sirens sounded.)
"The hero is immortal, the deceased rest in peace", "Thanksgiving all the way for us!" ", "Thank you for carrying something with you! "They didn't leave, they just changed a way to live in our hearts"... Once the news is released, the netizen's message quickly refresh.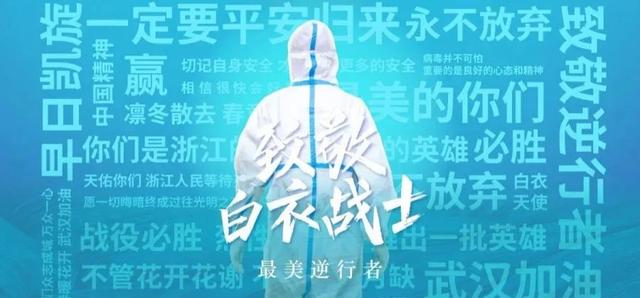 For people, the winter that has just passed seems especially long. The sudden outbreak of covid-19 made it a difficult time for millions of people with the determination to fight the virus to the end. At present, the domestic epidemic has been controlled, and is in a good state, countless fighting in the anti-epidemic line of the angels in white can not be attributed to!

Recently, 14 Hubei COVID - 19 epidemic prevention and control frontline personnel were evaluated as the first batch of martyrs. Twelve of them are medical workers directly involved in the first-line treatment. They guard the patients with their lives and carry out the promise of saving lives with practical actions. If there are angels in this world, it must be their appearance!
A man of chivalry serves the country and the people. In the face of the sudden outbreak, they across the mountains and rivers rushed to the front line, to save compatriots in the fire. They are truly chivalrous and worthy of our respect!
Those who are paid by all will be remembered by the people. They guard their patients with their own lives and become the armor against the disease. They are true heroes and deserve all our hearts!
Tribute to the fallen white heroes of the epidemic!
Salute, the unforgotten sacrifice!
Wish this epidemic an early end, also this world a wind clear gas bright.