PUBLIC WELFARE ASSISTANCE | AVIC-KDN VISITED RURAL PRIMARY SCHOOL IN ANGOLA TO CARRY OUT CHARITY EDUCATION ACTIVITIES
On November 22, 2021, our Project Commanding Office of Luanda,Angola New Internional Airport of AVIC-KDN did our part to plant a seed of China-Angola friendship.
In response to China's Belt and Road development strategy, to promote China-Angola friendship and achieve win-win cooperation, the Project Commanding Office of Luanda,Angola New Internional Airport of AVIC-KDN(Hereinafter referred to as the Project Commanding Office) visited Gaoxi Village(transliteration) Primary school and carried out charity education activities.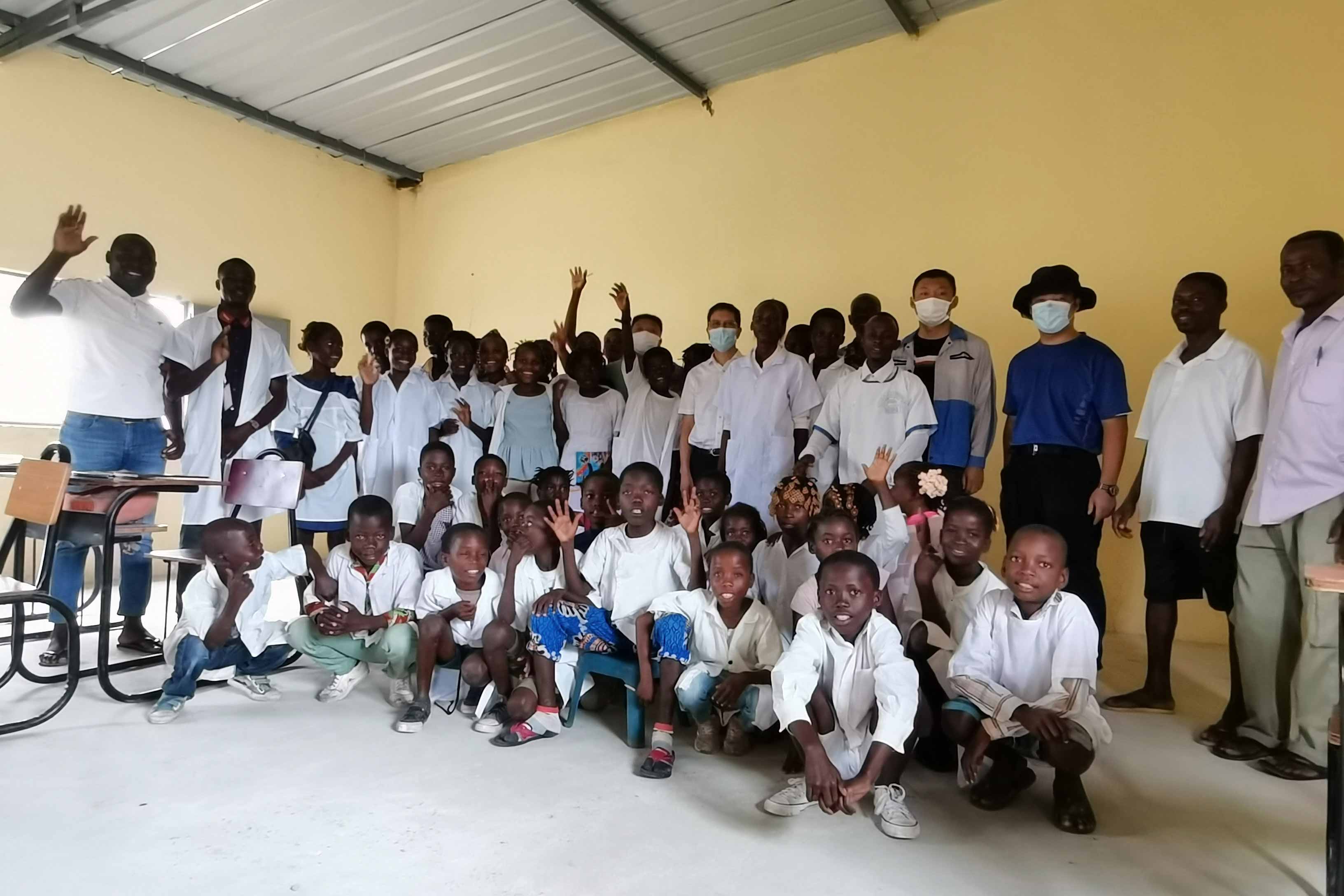 The school has just been completed and the villagers are preparing to build it. Without government funding, teachers find it difficult to eat and pay their salaries. The Project Commanding Office brought urgently needed rice, noodles, vegetables and other food materials as well as stationery to the school, which was warmly received by the local village head, principal, teachers and students.
"I hope the school will be better and better", Deputy commander Qingmin Zhang told them, "I hope the children study hard and make progress every day. If some of them become successful in the future, they are also welcome to study in China, come back to build their country well, and contribute to the promotion of china-Angola friendship".
Love knows no borders, love is everywhere. I hope that many years later, the children will still remember the ordinary day of November 22, 2021, when a Chinese enterprise named AVIC-KDN once warmed their lives in this village full of memories.
A trip, we pass not only love, or hope and dream; In an acquaintance, we see not only the children's bright and eager eyes, but also their desire for knowledge and exploration of the future. AVIC-KDN is not only making great strides in the airport construction industry, but also taking the social responsibility of a Chinese enterprise.
May the children grow up healthily and may this seed of China-Angola friendship continue to take root and sprout.