Successful Flight Inspection of the Dr. Neto International Airport Undertaken by AVIC-KDN
On September 6th, 2023 local time, with the smooth landing of the King Air B200 inspection aircraft on the south runway of the Dr. Neto International Airport, the nine-day first flight inspection subjects of airport in Angola were all completed, which also indicates that the airport has taken a key step from "built up" to "fly up".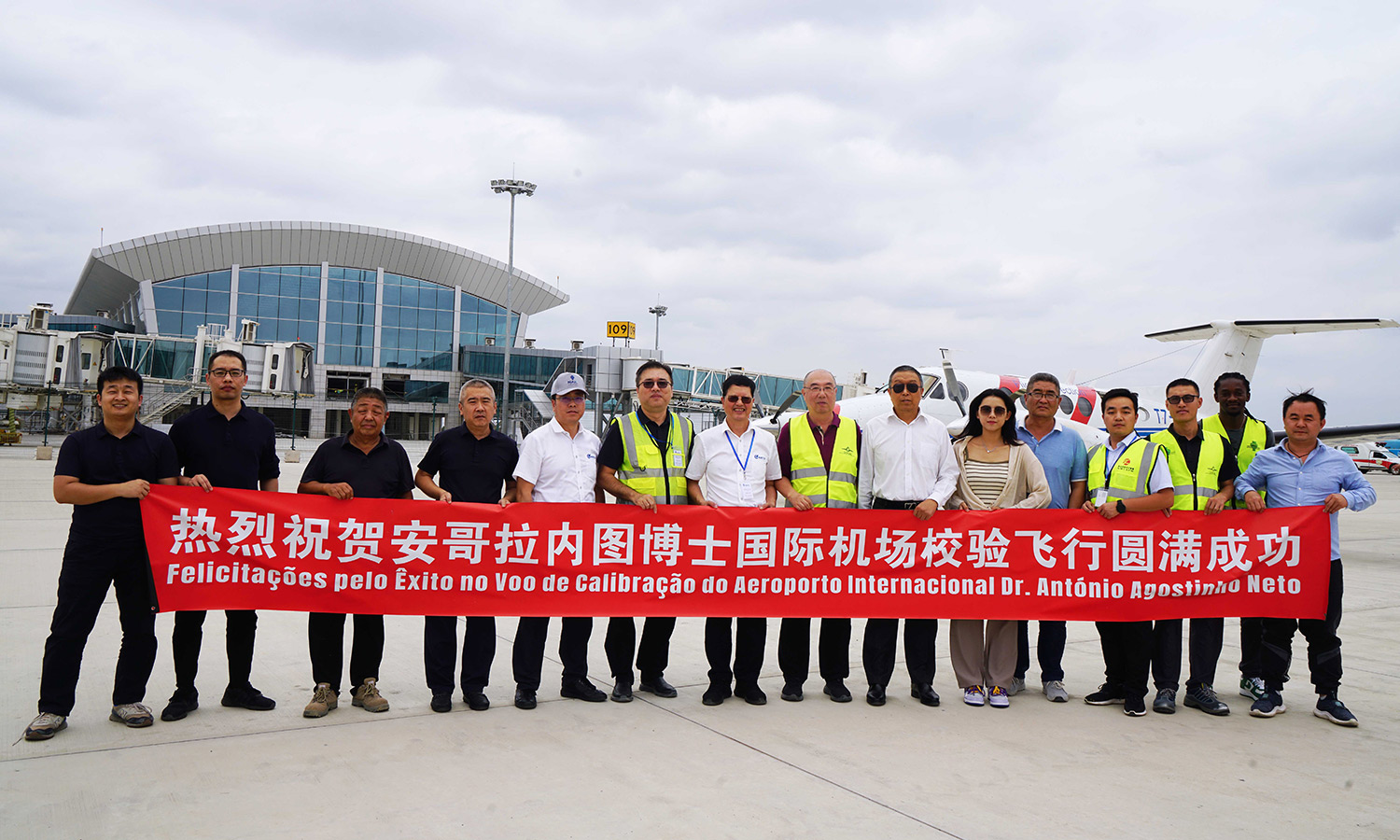 The flight inspection is a prerequisite for the smooth opening to traffic of an airport, the civil aircraft can only land safely with the data it has mastered by going through the flight inspection conducted by the flight team. In order to ensure the safe and efficient implementation of the flight inspection, AVIC-KDN carefully organized and elaborated the plan together with the South African Civil Aviation Authority (SACAA) and reasonable mobilized labour force so that the inspection work be more programmed and standardized.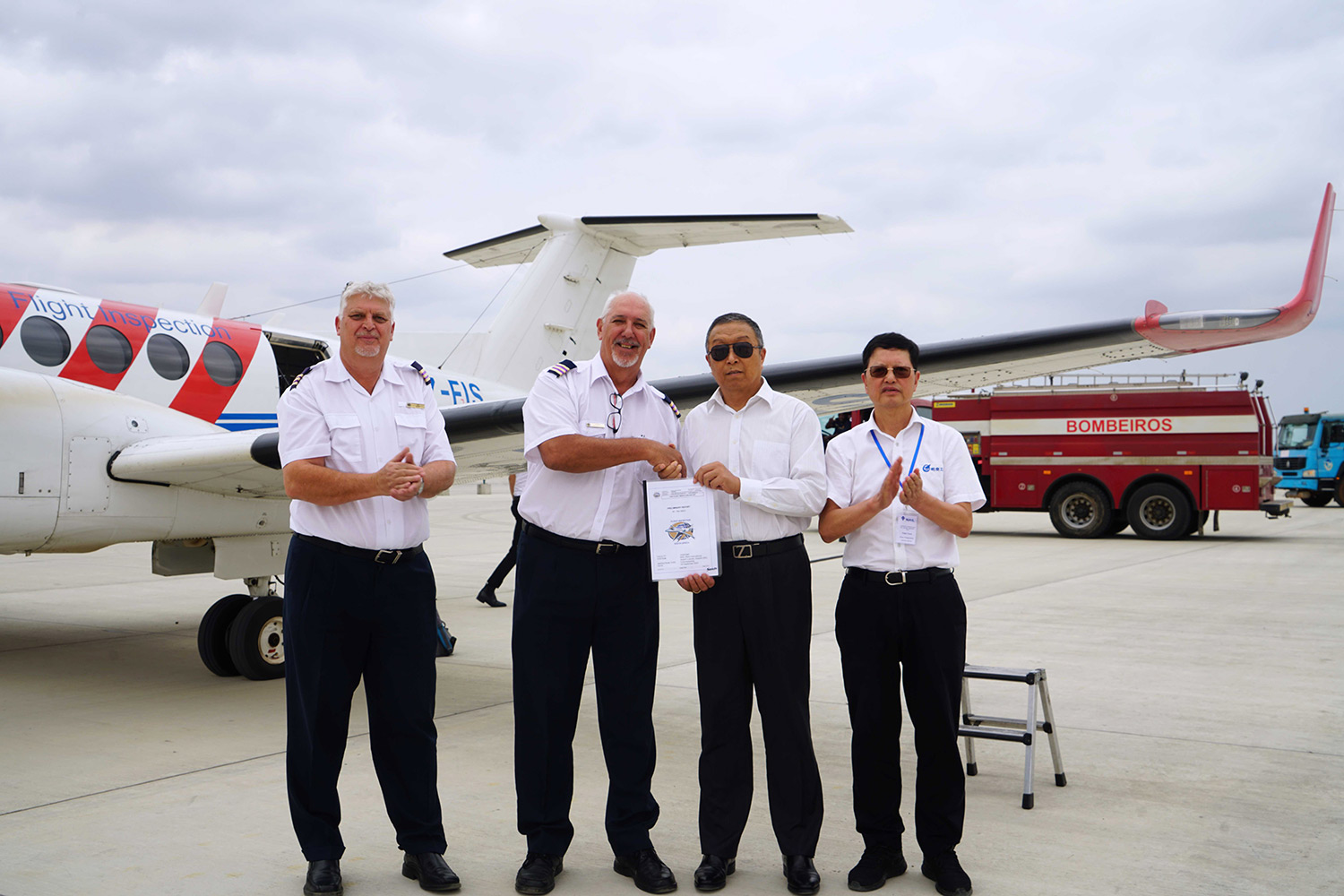 Flight inspection is a "battle" of a group of people.
After about 56 hours of hard work by the flight inspection team, the inspection of air traffic control related equipment and flight procedures of the airport was successfully completed, including three sets of ILS/DME, one set of on-site DVOR/DME, and one set of air route DVOR/DME in Barra de Dande, VHF, and PAPI lighting. The results are in accordance with ICAO standards and requirements, demonstrating that the airport has met the basic conditions for opening to traffic.
During the flight inspection process, AVIC-KDN closely cooperated with relevant departments and completed various tasks with efficiency, which not only reflected the rapid response and coordination ability, but also showed the solid technical skills of its employees. Next, AVIC-KDN will take the successful flight inspection as an opportunity to anchor the completion and opening to traffic objectives, actively prepare for industry acceptance work, complete the construction task of Dr. Neto International Airport project with high standards and high quality and strive to the inauguration of the airport as soon as possible.(script by Jia Chunmao,photo by Jia Chunmao and translation proof-reading by Tang Zonghuan)