Ambassador Yanqi Hou attended the completion ceremony of the AVIC-KDN Tribhuvan International Airport runway and taxiway rehabilitation project
On December 28, the completion ceremony of AVIC-KDN Tribhuvan International Airport runway and taxiway repair project was held. Ambassador Yanqi Hou of the Chinese embassy in Nepal attended the ceremony and delivered a speech. Bhattarai,Nepal's Minister of culture and Tourism and Civil Aviation of Nepal; Baukerell ,Director of Civil Aviation , AVIC-KDN Chairman Shuhe suo , General Manager Jun Cheng and other Chinese and Nepalese people from all walks of life attended the completion ceremony.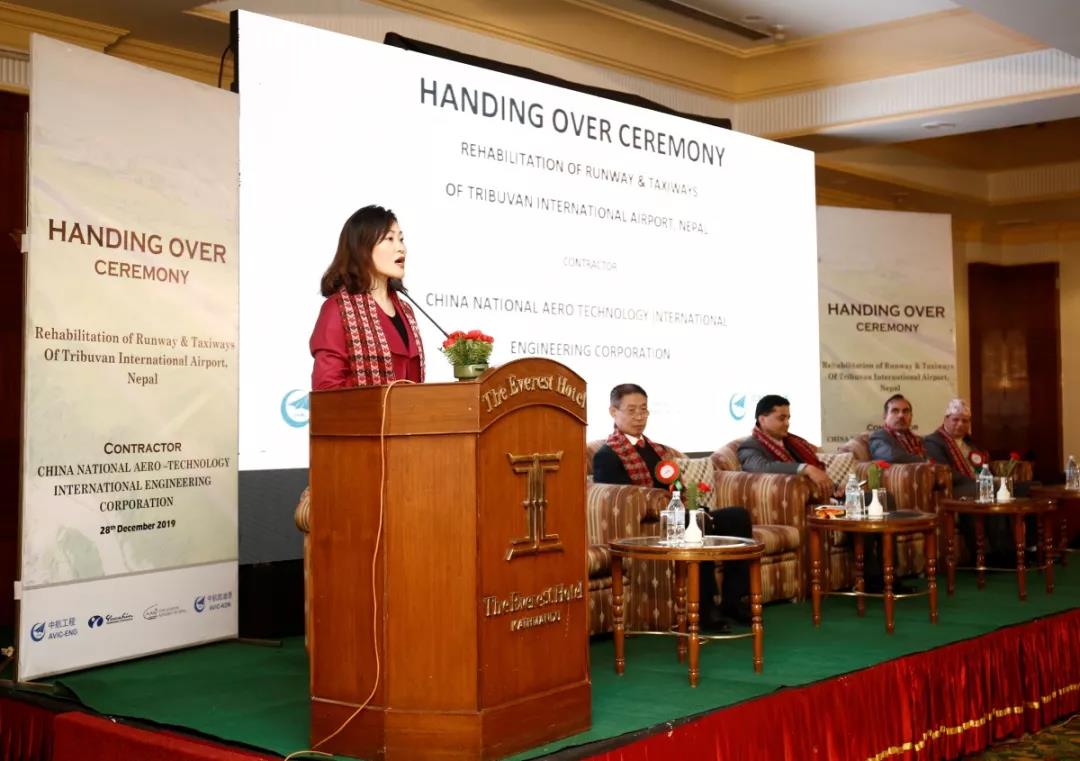 Ambassador Hou first congratulated AVIC-KDN on the completion and delivery of the project 128 days ahead of schedule, saying that this is an important achievement and embodiment of practical cooperation between the two countries after President Jinping Xi 's state visit to Nepal. The early completion of the project will bring a number of benefits to Nepal's economic and social development. Second, it is conducive to attracting more tourists to Nepal and promoting the development of Nepal's tourism industry. Third, it is conducive to deepening bilateral economic and trade cooperation and promoting the in-depth development of bilateral friendly relations. Ambassador hou expressed the expectation that Chinese enterprises will carry out more projects in Nigeria to achieve mutual benefit and win-win results.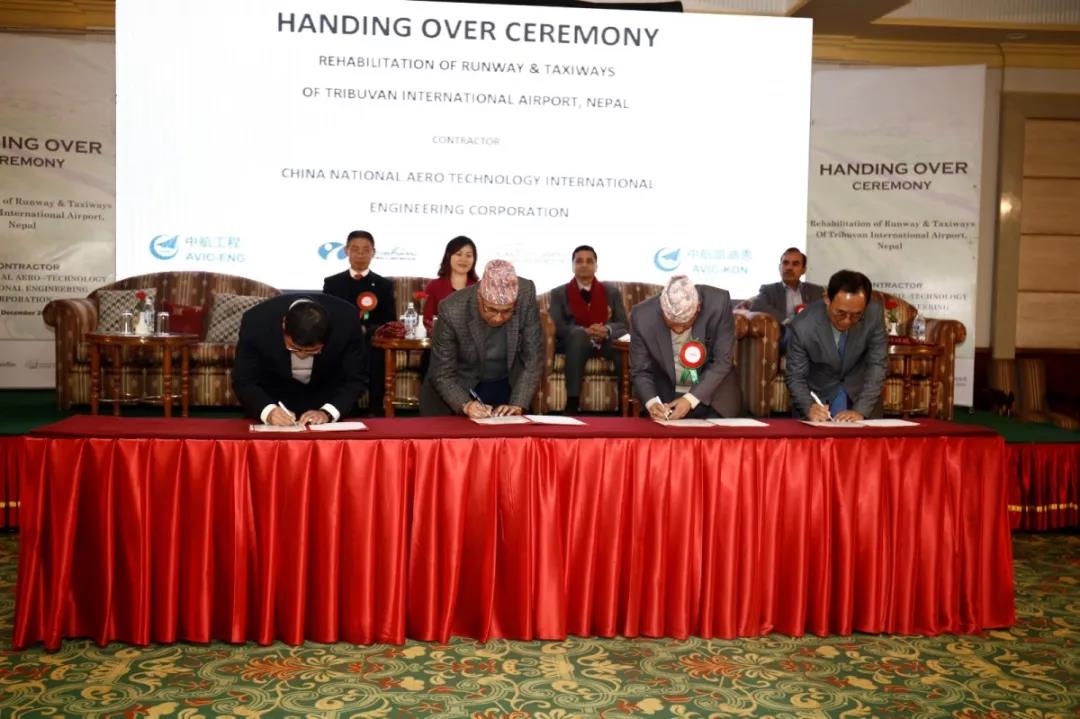 The Chairman Mr. Suo introduced the latest situation of Caidian's overseas development, sincerely thanked all sectors of the society for their support and attention to the project, and hoped to maintain a good cooperative relationship with Nepal in the future, further explore the possibility of more cooperation, so as to better serve the public through cooperation;Minister Bhattarai, Director Baukerell and other guests from Nepal highly praised AVIC's construction technology and work efficiency, and thanked the Sino-Nepal team for their hard work for the completion of the project ahead of time. It is believed that this will provide Nepal with a better tourism year 2020 more protection and assistance.
Next, a ribbon-cutting ceremony and an exchange ceremony for signing the project handover certificate were held on the site. The atmosphere of the ceremony was warm and the effect was good.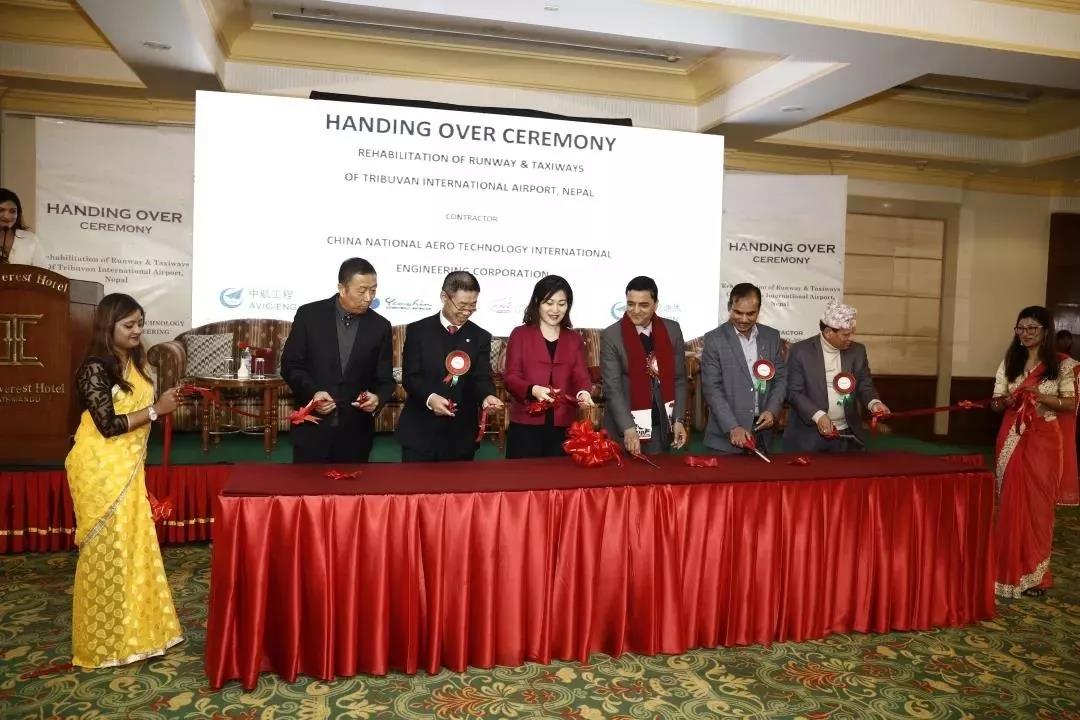 Tribhuvan airport is currently the only international airport in Nepal. The renovation project was undertaken by AVIC-KDN AIRPORT ENGINEERING CO., LTD. It mainly involves the repair of the main runway, taxiway and the installation of the Central Line light of the main runway as well as other ancillary works. It is also the largest ever runway maintenance and repair work.