MINISTER OF TRANSPORTATION OF ANGOLA VISITED THE PROJECT COMMANDING OFFICE OF LUANDA,ANGOLA NEW INTERNATIONAL AIRPORT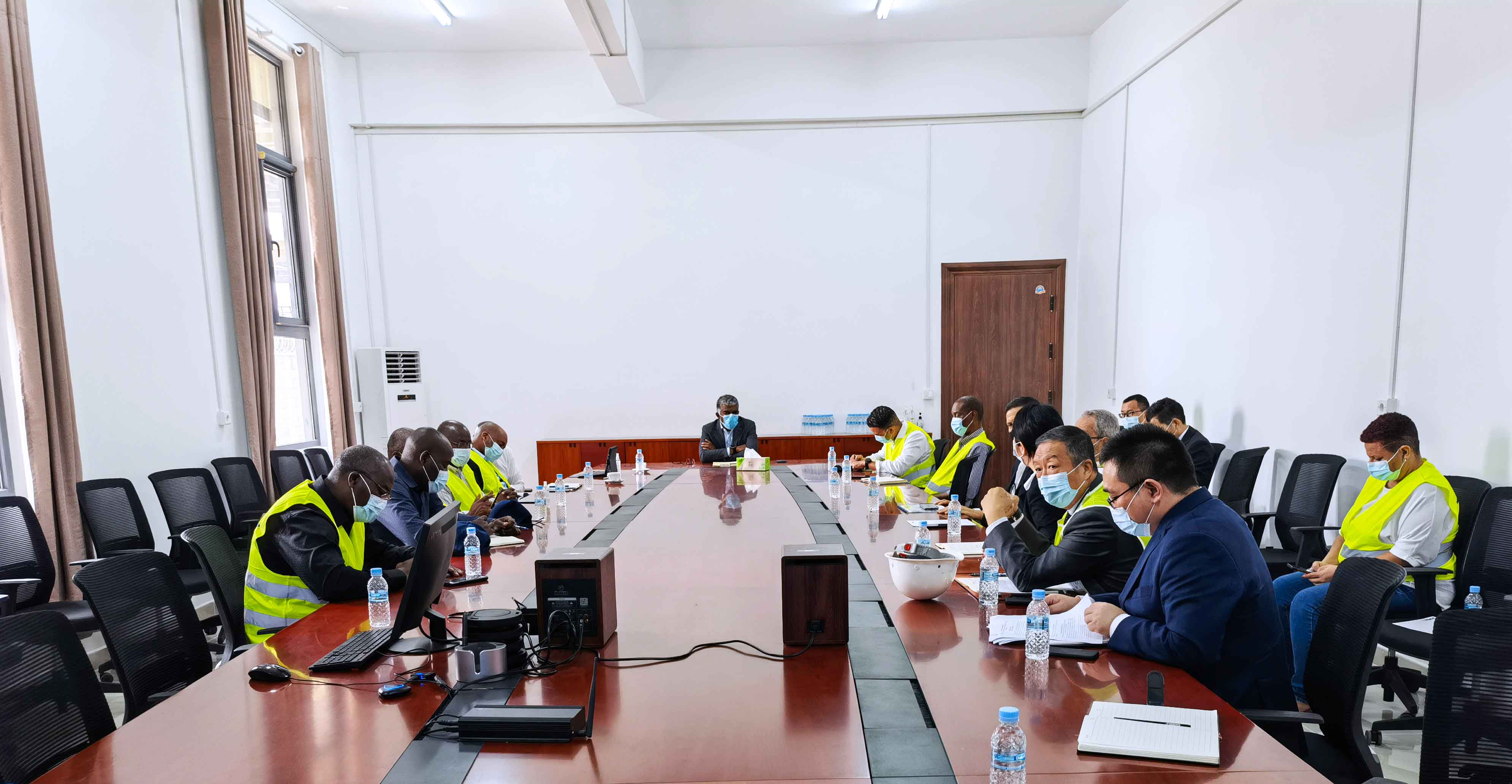 On July 14, local time, Minister of Transport, Ricardo D 'Abreu; Director of The Franchise Division, Eugénio Fernandes; Executive Director of Angolan Airport Management Corporation,,Nathaniel Domingos and his delegation visited The Project commanding office of Luanda,Angola New International Airport,which was built by AVIC-KDN AIRPORT ENGINEERING CO..LTD,accompanied by Commander Cheng Jun, Deputy commander Cao Bin, Liu Dexiang and chief Engineer Haiying Duan.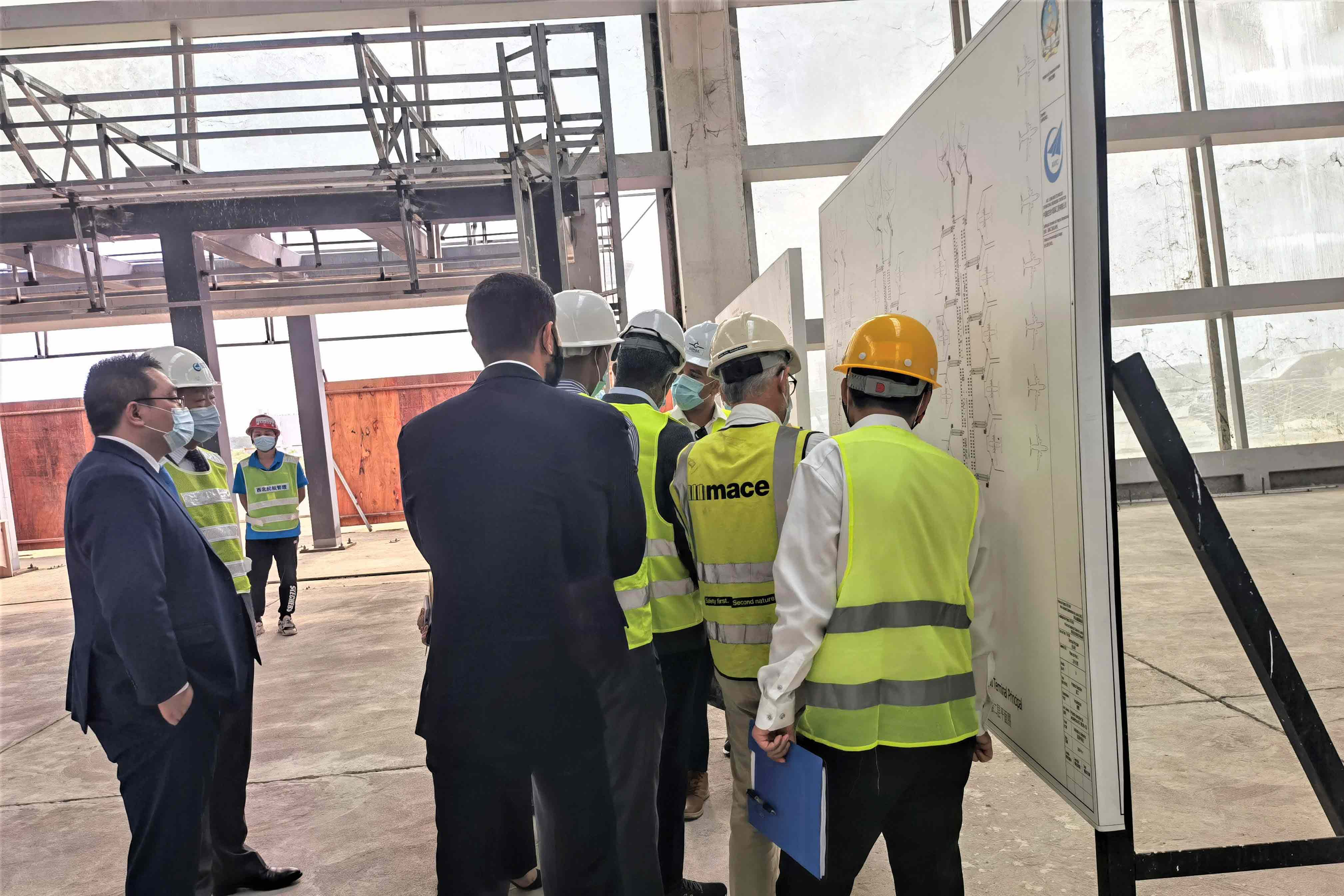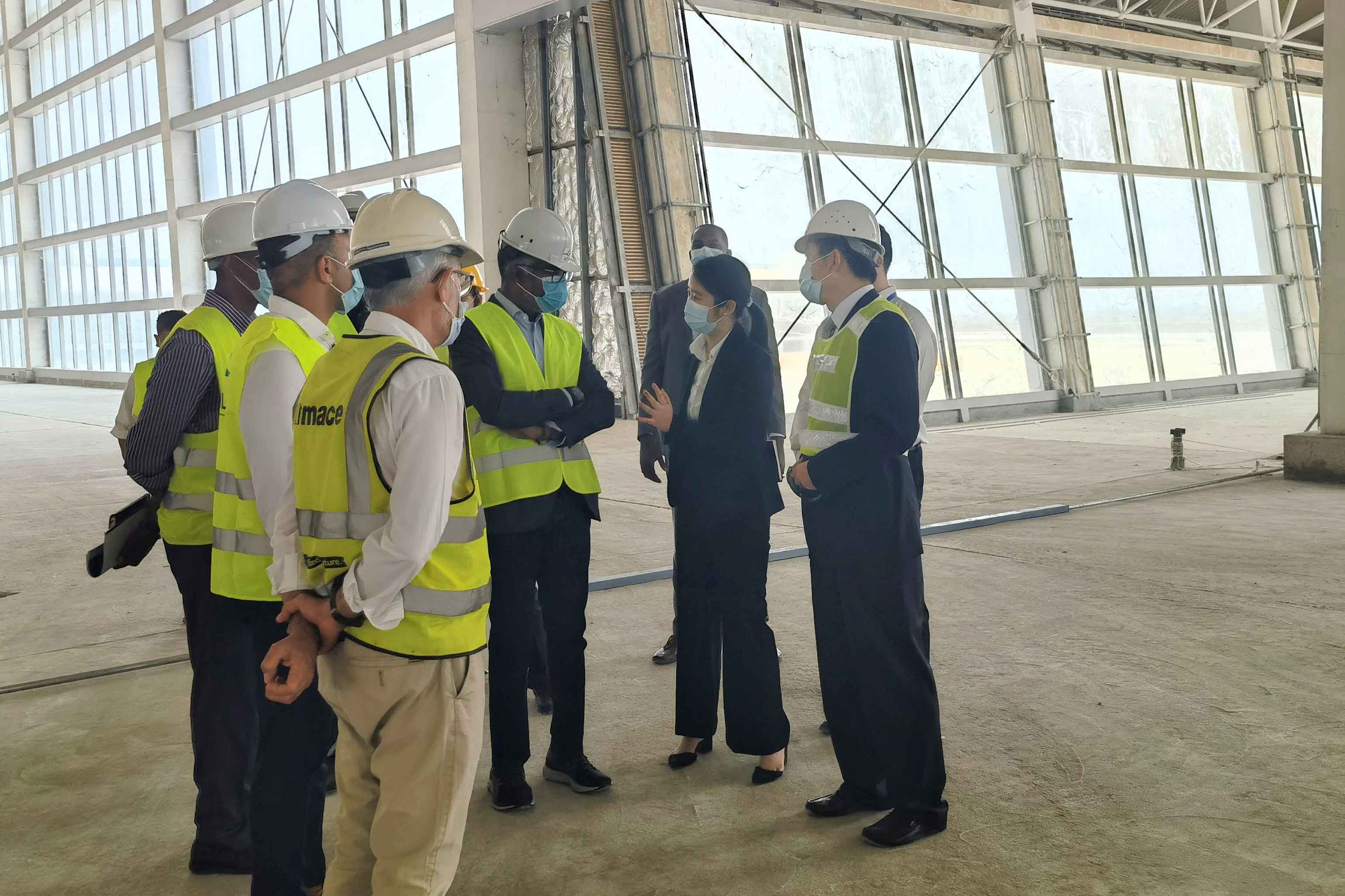 Ricardo D 'Abreu and his team visited the terminal, the central terminal, the 4F runway, the cargo apron and other projects that have resumed production, and listened to Hélsio Epalanga, coordinator of the New Airport Operation Evidence Office (GONAIL), who briefed them on the overall situation of the project. During the inspection, Chief engineer Haiying Duan made a brief report on the overall construction of the terminal.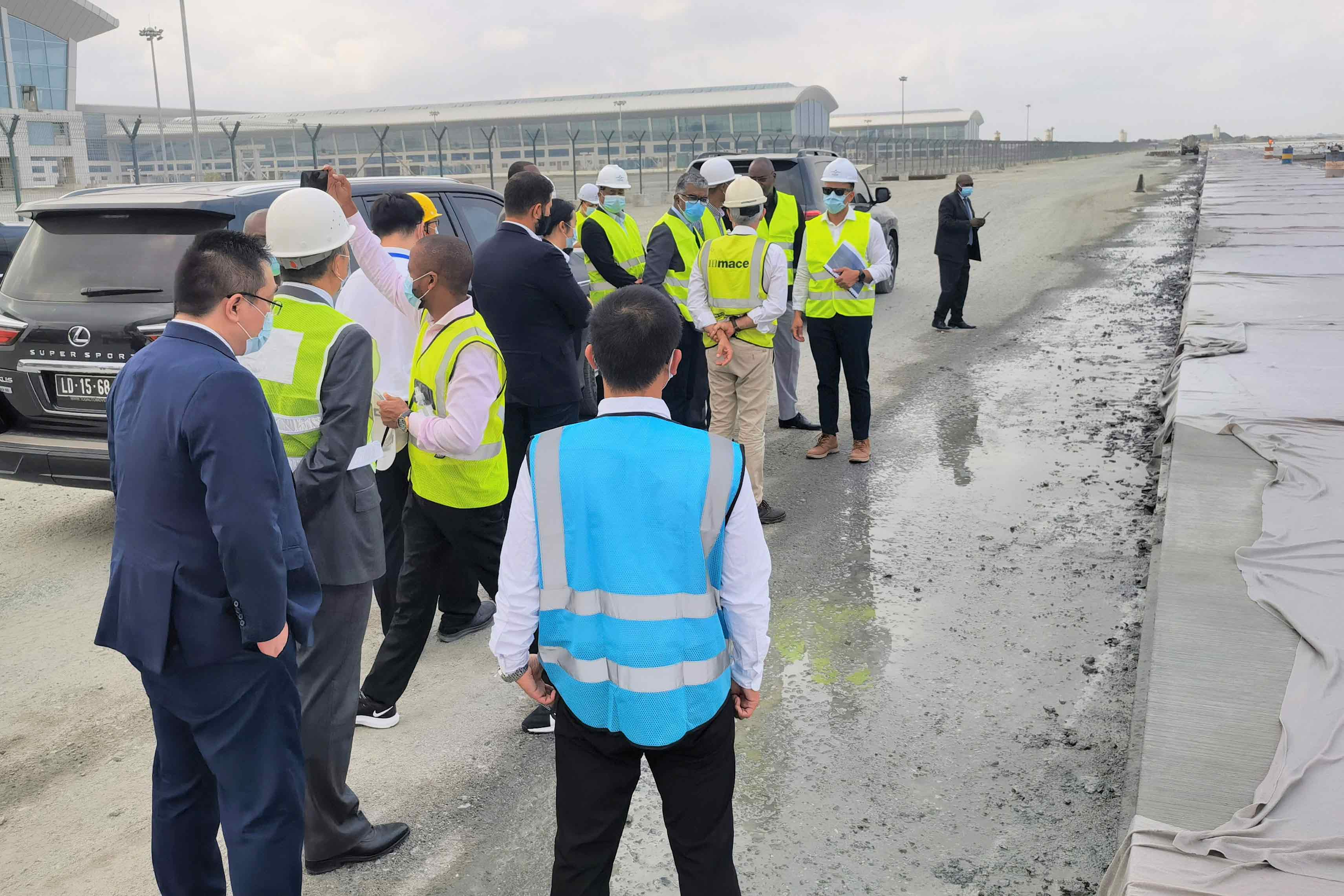 After the inspection, our company expressed opinions and suggestions to the director on the payment of project construction funds, the review period of quantity orders and the confirmation of technical problems. Ricardo D 'Abreu said: Angola maintains strong confidence in the strategic cooperation with our company and will assist the headquarters to solve the problem of slow project progress caused by the epidemic and other reasons; The New International Airport Project of Angola,Luanda, as a key national project, has attracted much attention. It is hoped that the project can be fully resumed by November this year, in order to welcome the new round of inspection by the Angolan President.